About Us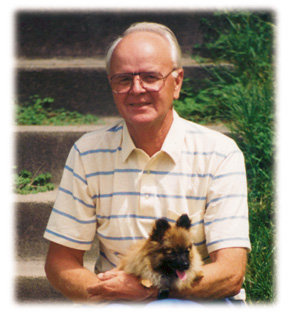 How did CDS begin?
In 1963, our founder Louis Dinkel started his company with a terminal block in his pocket. From there he began selling terminal blocks from the trunk of his car. Building partnerships with a hand shake and specializing in terminal blocks continued as product offerings grew to include many kinds of components. Louie, an honest, hard-working and generous man, expanded his company through partnering while he encouraged and built up those around him. Many are thankful for the opportunities and friendship they shared with him.
Who is CDS today?
Although technology has changed the way we conduct business the core model established by our founder of building partnerships remains intact. Over the years we have built partnerships with our customers and manufacturers ensuring our mutual success. These partnerships have grown into relationships that have sparked trust, enthusiasm, and success for all. We work side-by-side with our long-time employees, colleagues and customers who are our greatest assets. Moving forward in the current era of business we feel confident that we can continue to provide the products and personalized service you have come to expect and trust from us while staying committed to our partnerships.
What you can expect from CDS?
Expect the best. We care and meeting your supply chain requirements is important to us! For over a half a century, we've serviced the industry as a full line wholesale distributor. We know electronic and electromechanical components and control automation products. Expect dedication to quality, service and dependability. Our sales team has the experience and product knowledge to keep your business running smoothly whatever it takes.
How can CDS do that?
We still answer our phones and enjoy personally greeting each of our customers! Taking on a team approach enables our sales department to work seamlessly to get results. Our sales team knows the ins and outs of the industry from their years of experience and can provide solutions for your unique product requirements. Control Design Supply is large volume distributor so we offer the most competitive pricing, yet small we are small enough to personally hand walk your order for custom assembly or same day shipping. All part of a day's work our staff can schedule blanket orders, provide product specifications, ship rush orders, quote price & delivery information, and source products. Customer service is just that to us so let us know how we can assist you.
Where is CDS located?
Our branches are conveniently located in the Midwest and Eastern part of United States. See East & Midwest under 'About Us' for information about our individual branch locations.
When can you contact CDS?
By phone or in person our physical warehouse locations are open Monday through Friday from 8am to 5pm. Of course you can email or fax us anytime. Working late? Now you can submit your requests 24/7 with our new Quote Cart!
Thank you from CDS!
Our managers, sales team and support staff would like to take this opportunity to express our appreciation for your interest in Control Design Supply. The loyalty of our customers, employees and colleagues is the heartbeat of our business. We sincerely thank you and look forward to our shared success for many years to come.